The VBA Password Recovery Process Steps in Detail?
Go to Start » Programs » VBA Password Remover

VBA Password Recovery software is an easy & simple tool that will help you in retrieving passwords from VBA project files. The VBA password recovery process steps are mentioned below in good detail, to help you perform the process with great ease and comfort:
STEP 1: Initial software screen flashes on your system as follows: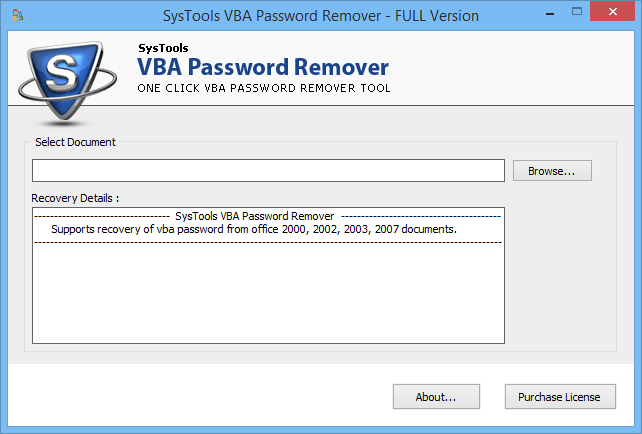 STEP 2: Select MS Office VBA project file (Excel or Word or Access or Outlook or PowerPoint). Click the "Browse" button to select the VBA project file as shown in the figure below: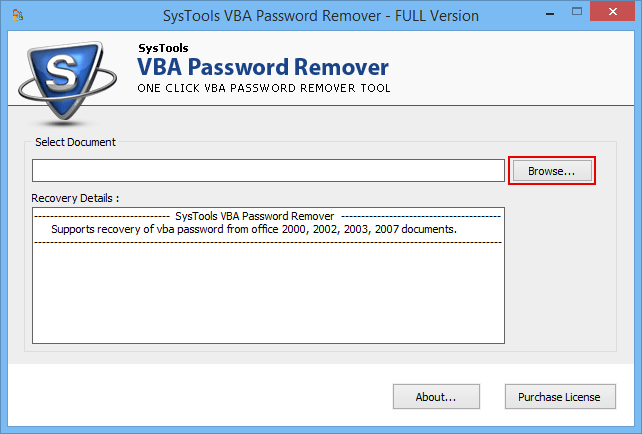 STEP 3:Select the VBA project files and click Open.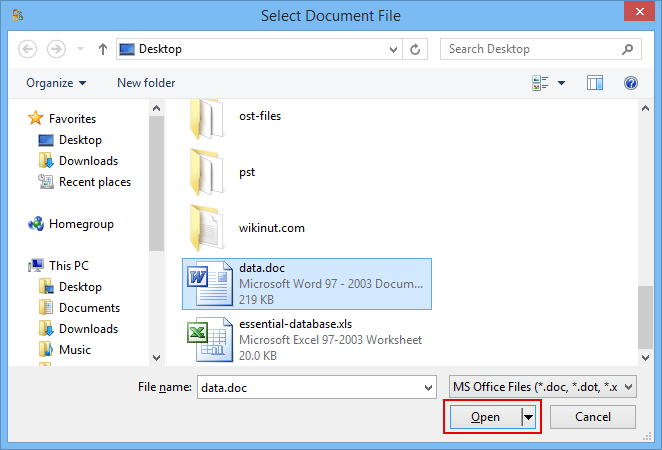 STEP 4: Our VBA Password Remover program displays the new password as shown below: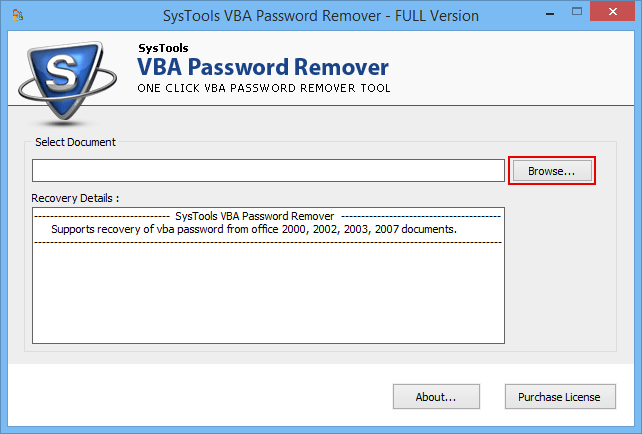 It is possible for you to unlock your protected VBA project file using this newly created password, which will work as your new working password for that VBA project file.